Dr. Peter Ellis
Laboratory Director
Peter is the Laboratory Director and has over 40 years of experience working in plant pathology. He first worked as a diagnostician in the Plant Clinic with BCMAFF, then as a plant pathologist with Alberta Agriculture in the Peace River Region. Peter completed his Ph.D. in plant virology at the University of British Columbia and worked as a research scientist with the Research Branch of Agriculture and Agri-food Canada. His research focus was on virus diseases of potato. When the Vancouver Research Station closed in 1996, Peter founded Phyto Diagnostics Company Limited to provide diagnostic testing services for seed potato growers in Western Canada. The company has expanded to provide diagnostic testing services for small fruit, tree fruit, grapevine, hops, greenhouse vegetables, ornamentals, and field crops.
---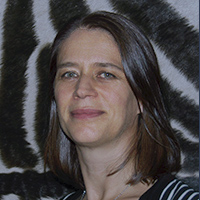 Gerda de Villiers
Laboratory Manager
Gerda graduated in 1990 with a B.Sc. in Biochemistry from the University of British Columbia. She started her career at the Vancouver Research Station working on bacterial ring rot in the laboratory of Dr. Solke Deboer. Her next contract involved producing monoclonal antibodies for blackleg of canola on a Farming for the Future grant. She successfully selected monoclonal antibodies that differentiated the weakly virulent from virulent strains. Gerda became a full time technician in the laboratory of Dr. Peter Ellis and worked on producing antibodies to differentiate strains of potato virus Y (PVY). Some of the monoclonal antibodies produced in this project are used in standard tests worldwide for detecting PVY in seed potato crops. Gerda is now the Laboratory Manager of Phyto Diagnostics.
---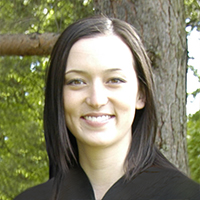 Meghan Ellis
Laboratory Analyst
Meghan holds a B.Sc. from the University of Victoria's Department of Biochemistry and Microbiology with an additional diploma in Applied Chemistry and Biotechnology from Camosun College. She has worked as a full time analyst for Phyto Diagnostics since 2007, performing regulatory testing of potato pathogens as an approved technician under the CFIA National Approval Program as well as diagnostic testing of non-regulatory potato and small fruit diseases. Meghan has over 15 years of direct experience in micropropagation of tissue cultures, management and maintenance of virus free seed potato and small fruit cultivars, and virus eradication work on valued germplasm. As the Quality Assurance Officer, Meghan ensures laboratory compliance with ISO/IEC 17025 standards as well as developement of the company website.